COMMON VALUES HELP US TRANSFORM DIFFICULT SITUATIONS INTO OPPORTUNITIES
WNET is a team of unique personalities that together form a unity. We are constantly developing, transforming, motivating each other and moving our business forward. Common values help us turn the most difficult situations into opportunities for growth and strengthening the company's position.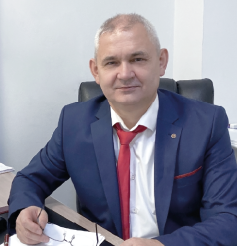 Andrii Stesin

IT Director

Yevgeniia Novikova

Director of Carrier Relations

Kateryna Kozhemiakina

CMO

Alina Oran

Network development director

Oleh Pyvovar

Deputy of CBO
UNITED TEAM FOCUSED ON RESULTS
We empowered our employees to gain unique experience by working in three markets at once: Ukraine, USA and Europe. We keep our focus on a result, not the process. Each head of the department keeps his team focused on achieving business goals as well as stays responsible for the coordinated work of his department and effective interaction with other teams.