Companies with geographically distributed offices face the challenge of safe and intensive data exchange. To create a unified secure corporate network, WNET provides L2 layer data transmission channels based on the own optical L2 IP/MPLS VPN network.
Benefits of WNET Data Channels:
we unite branches / offices into a single secure corporate network;
we provide data transmission channels with guaranteed bandwidth up to 100 Gbps;
SLA compliance;
we provide data channels via WNET fiber optic network;
24/7/365 monitoring of channels and technical support.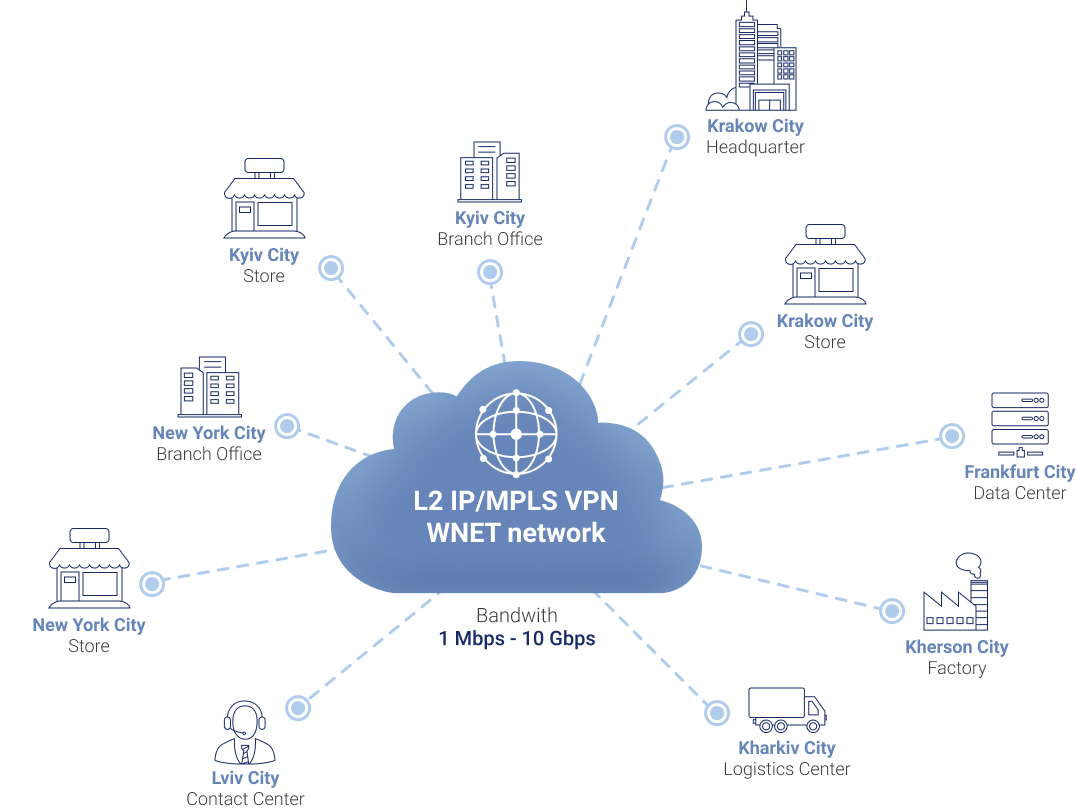 This service is suitable for companies that wish to protect information transmitted between departments, receive guaranteed bandwidth with minimal delay. Our data transmission channels are built taking into account the requirements of the industry and corporate IT systems.

Nowadays customers conduct video and audio conferences between offices with maximum image and sound quality, and organize corporate television broadcasting via data channels. At the same time data routing is managed independently by the customer within his network.
In order to be most effective, we follow a plan: find out the needs, form a technical task, check the possibility of connection and specify the terms. After finalizing the technical specifications and price, we sign a contract and proceed with the implementation of the project. We pull the cable, configure and test the performance of the channels. When the project is complete and ready for use, we proceed to monitoring and maintaining the network.