Voice services from WNET imply significant reduction in telephone costs and simplified communications within the company. The flexibility of IP telephony allows it to meet all the needs of today's business.
Benefits of WNET Voice services:
high-quality voice communication;
required number of phone numbers;
24/7/365 network monitoring;
24/7/365 technical support.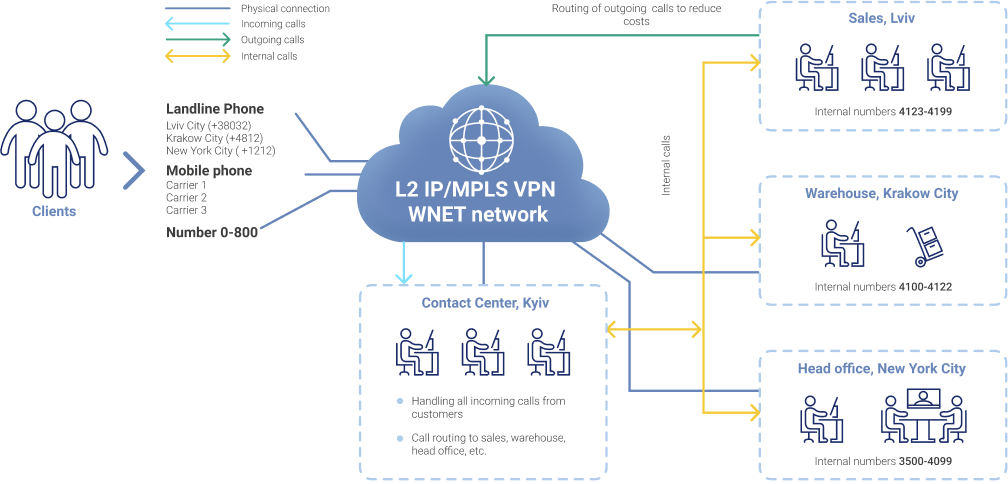 We provide voice services including IP-telephony, Sip-trunk, PRI stream, virtual PBX for companies of various sizes. We will select a solution that will be cost-effective at the implementation stage, due to the fact that you do not need to buy additional equipment, and in usage itself, due to the easy maintenance and optimal configuration of voice call routing.
IP telephony for business allows you to manage company-wide services, to quickly increase and optimize the number of external channels and phone numbers, connect and disconnect internal PBX subscribers.
Cloud technology enables centralized configuration of routing for remote offices. We can also provide you with our equipment and help you set up internal call forwarding rules, voice alerts and other convenient services.

Tarrffs