RESERVATION OF CHANNELS VIA 4G/3G
Wnet provides customers with a fail-safe data transmission system, which consists of the main data channel and a backup 4G / 3G radio channel with coverage throughout Ukraine.
In case of faults on the main channel, an automatic switch to the backup channel occurs.
automatic switching to the backup channel without affecting your work;
independence from external factors;
uninterrupted operation of your company 24/7/365;
easy and quick to set up.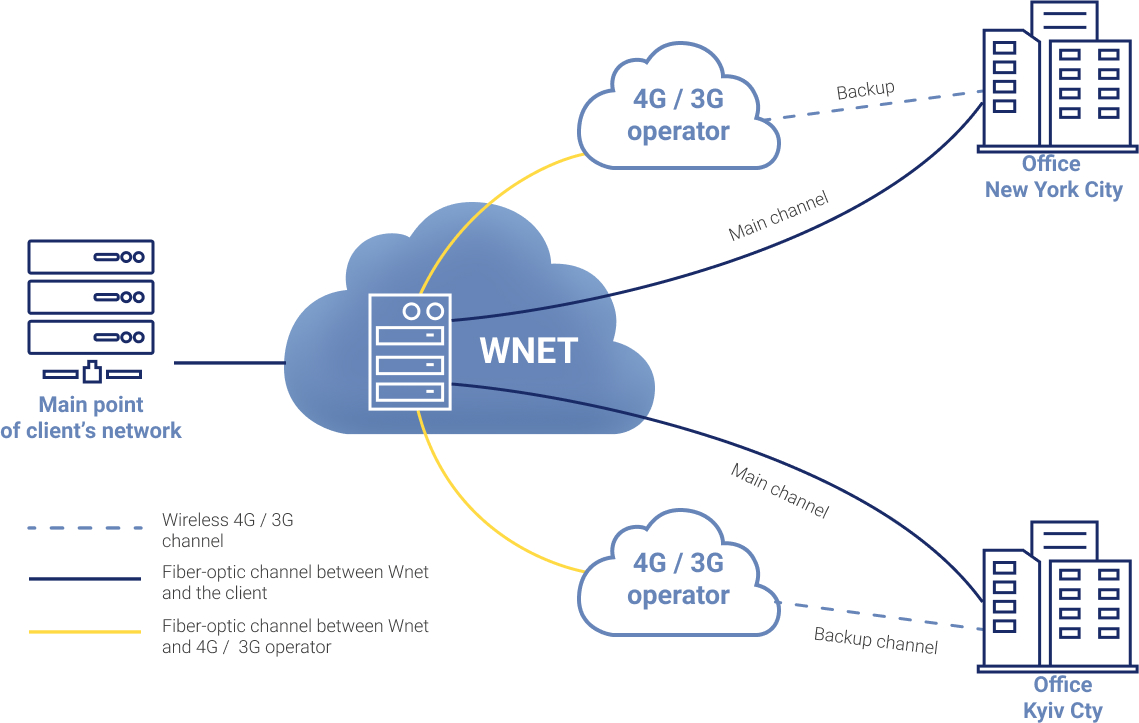 Your employees use the same corporate network services as before, the only thing that's different is the speed of access, which will slightly decrease. After restoring the main channel, it automatically switches back to it and the speed of access to the services is fully restored.