Comfortable personal service system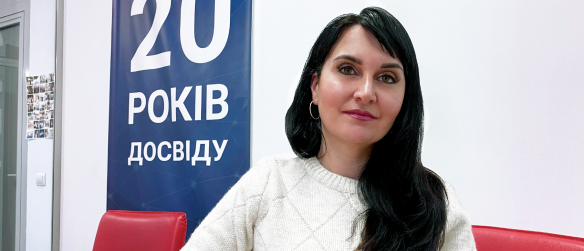 Karina Torosyan
I know that making a sale is only the beginning of cooperation. It is only after the service is connected and active does the main work of our company begin. We strive to ensure that this service is as prompt and comfortable, personal and inconspicuous, effective and simple.
In order to make our service this way, we provide the client with a personal approach by arranging a dedicated employee who helps the client in resolving any issues and makes sure that the services are provided with the best quality.
All employees of the service department have been working in the company for more than 5 years and have the necessary knowledge and skills, experience and a great desire to make WNET service the best in the industry.
We strive to reduce the amount of uncertainty in our relationship with the client. Your personal manager will guide you through all the steps of the process. Company's moving, re-signing the contract, reissuing invoices, copies of documents, these are standard situations for us and we've learnt how to solve them using standard business processes. We build and control the service taking into account all specific requests and requirements of each client throughout the entire service cycle.
The ability to conduct a dialogue and comfortable human communication perfectly complements our technical abilities and allows us to put a friendly human face on a large business.
This approach enables us to build long and trusting relationships with our customers and make them satisfied for many years.