Hosted PBX from Wnet is a quick and cost-effective way to organize phone services in all departments of your company. You will analyze the effectiveness of business processes: the system keeps statistics of all calls, and also records conversations.
Hosted PBX provides additional options:
interactive voice menu (IVR);
dividing subscribers into groups;
abbreviated internal numbers;
routing of incoming calls to other numbers;
interception of incoming calls.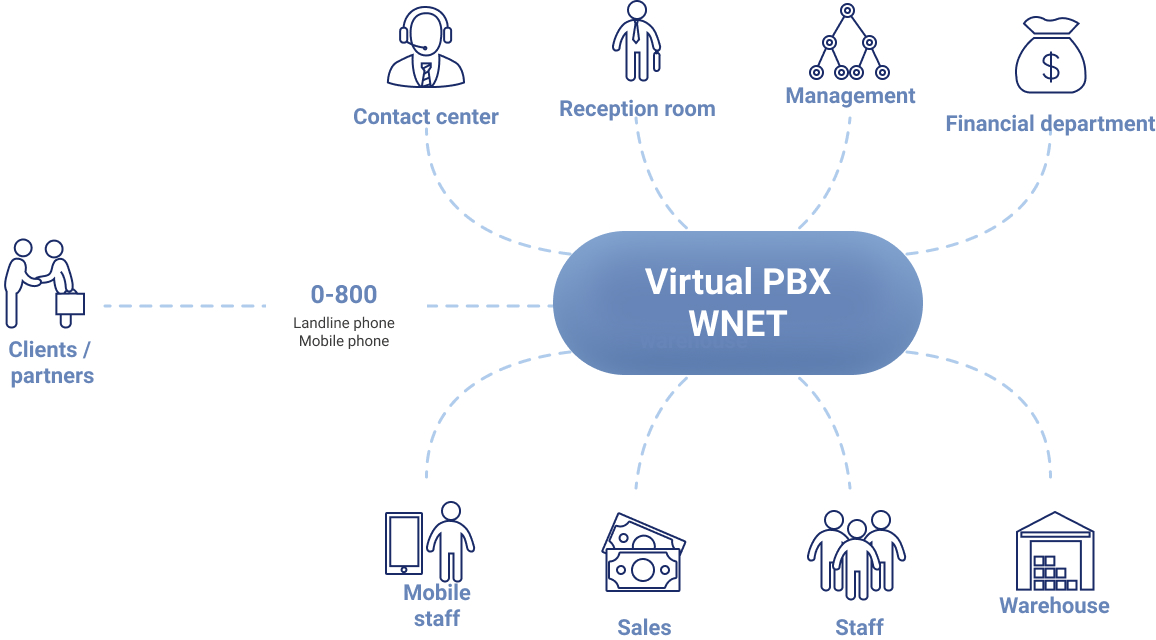 After setting up the system, your clients and partners will automatically fall into the group of their manager. In the absence of the necessary employee - send a fax / voice message.
Thanks to the Hosted PBX, the management of the company receives the following tools: monitoring the efficiency of employees and departments and optimizing the workload of the office staff. Businesses that use the service never lose contact with customers by staying in touch 24x7x365.